Dr. Michael Salmon, Vernon Chiropractor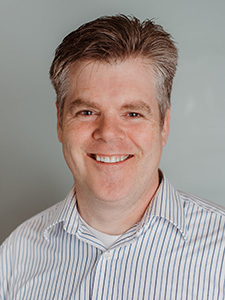 So many people have been frustrated at our society's movement away from health. New drugs and surgeries seem to be at the forefront of research and funding, rather than helping people not to get sick in the first place. More and more eyes are being opened that our sickness model of health is indeed making us more sick.
Other countries, other societies are getting healthier overall, whereas incidences of cancer, heart disease, arthritis, osteoporosis, diabetes, etc. seem to be growing in North America at an alarming rate, despite our wealth and technology. People are getting worried – with good reason.
As long as professionals are being paid when people are sick, then the intelligent business model is to keep people sick and generate new patients.
Wellness care is motivated to get people healthy and keep people healthy. This is what attracted me to the profession.
This is what keeps me happy in my daily work. This is why chiropractic is now one of the highest utilized health professions on this continent – even right here in Vernon! This is why different wellness practitioners are able to work together as a team for your benefit.
Don't you want health professionals to come together, using their expertise to benefit you, your family and those in your community?
Roots in Vernon
As many of you know, my father was a dentist here in Vernon for over 30 years. I worked alongside him when I was going to university. I loved working in health care but found attitudes toward dentistry to be very negative. One summer my aunt came to visit and was getting some work done from my dad. She had a jaw disorder which made the procedure very difficult and stressful.
While waiting for things to be set up, I sat with her, talked with her, and massaged her shoulders to get her to settle down and relax. She stated that she had never felt someone that good with their hands without training and simply said, "You should be a chiropractor!"
I had seen chiropractors before; I knew what they did and loved how I felt after being treated. I called Vernon chiropractor Dr. Farnsworth (many of you know him) and he had me come up and watch as he worked on patients. I sat intrigued for hours and knew this was exactly what I wanted to do. I was accepted by the Canadian Memorial Chiropractic College the following year.
Chiropractic Education
The Canadian Memorial Chiropractic College is one of the best chiropractic schools in the world. Located in Toronto, it is very much grounded in science and research. Having done my undergraduate work in biology and chemistry, this appealed to me. Our program there mirrors those of other "doctors." Four year of pre-med, four years of professional school with one year of internship included. The program there was incredibly challenging but was a wonderful learning experience.
Improving Quality of Life
Many people feel that their quality of life is only going to get worse as they get older. So, as life progresses, any pains, problems or difficulties that they encounter are simply accepted as part of their age or due to past injuries. I am here to show the people of Vernon that their quality of life can be improved, no matter their age. Problems can be fixed. Activity can be increased. The look on someone's face when they realize that they can do certain activities again is priceless.
The human body is an incredible machine. It can compensate for so many difficulties and problems. As a chiropractor, I deal with the mechanical problems of the body. We impact our bodies every day, at work, play or even when we sleep. Imagine having your body work properly again, so that it can heal and function the way it was designed to. This is what I teach and prove to my patients every day. I always conclude by challenging my patients to put what I say to the test. Give chiropractic a try. What have you got to lose? A few dollars? You have so very much to gain. Put chiropractic to the test today.
EXPLORE CHIROPRACTIC »
On a Personal Note…
My wonderful wife Emily and just celebrated our 25th year of marriage together. We live in Vernon with three beautiful boys who keep us very busy and happy (when they are not driving us crazy!). I love to play basketball and volleyball. Our latest adventure was visiting my mother-in-law in the south of Spain and going to Portugal with my son where he has been serving those people for the last 2 years for our church. It was fun to see him talk Portuguese and to visit so many amazing places in those beautiful countries.
I like to get adjusted once a week when all is well. One of the reasons that I love chiropractic so much is that it has taught me about how my body should feel when it is healthy. We get so used to ignoring our bodies, that we only start to notice them when they start to hurt. People know their car so well, that they can tell from the sound or feel that something is wrong with it. That is what chiropractic can do. I love having people come in and say that "nothing hurts but something just doesn't feel right."
So this is a little about me. I am here to help you feel better in your every day life. Live your life to its potential. Isn't it time that you got out of pain and into life? Call our Vernon office or email me with the link below. Let's talk and see if chiropractic can help you with your health concerns.
Contact Vernon Chiropractic and Massage today to schedule your appointment.
---
Chiropractor Vernon | (250) 275-1425